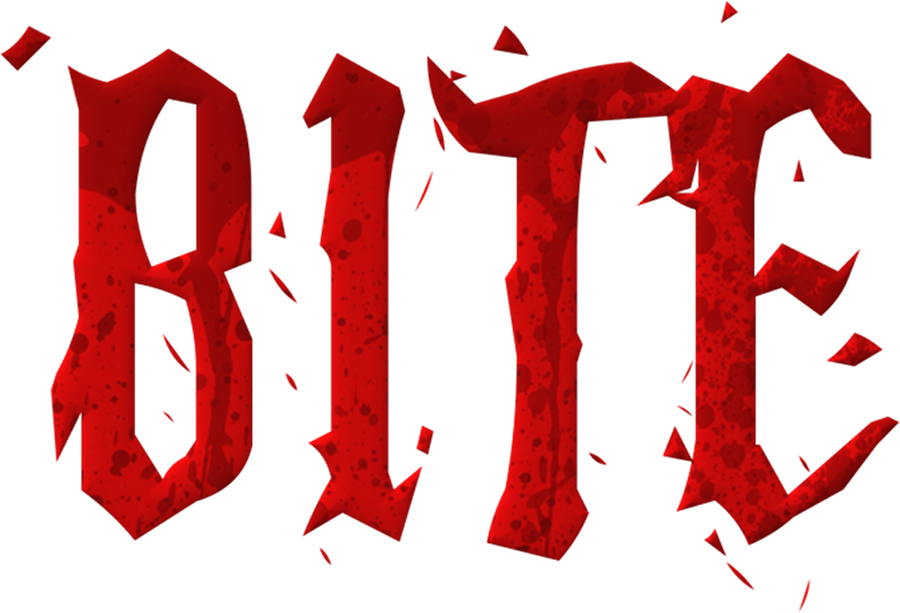 As the harvest approaches, the villagers gather and ponder the coming winter. Among them, darkness lurks, corrupting the town and its inhabitants. Unlikely allies will rise either to save this village or condemn it.
Can you make it through the lengthening nights and save the town? Or is something creeping up on you, disguised as a neighbor, waiting for its chance to BITE?
---
---
BITE is a social game to be played during a gathering, like a party or convention. Players receive roles and pair up for a few minutes of conversation at a time, at the end of which each reveals an action card to the other player. They resolve these cards and move on to the next discussion, their motives changing throughout the game based upon which side they find themselves: Good or Evil. By the final night, either darkness will have been rooted out of the town, or it will have triumphed.
Officially released in October 2019, Discover the Monster Within!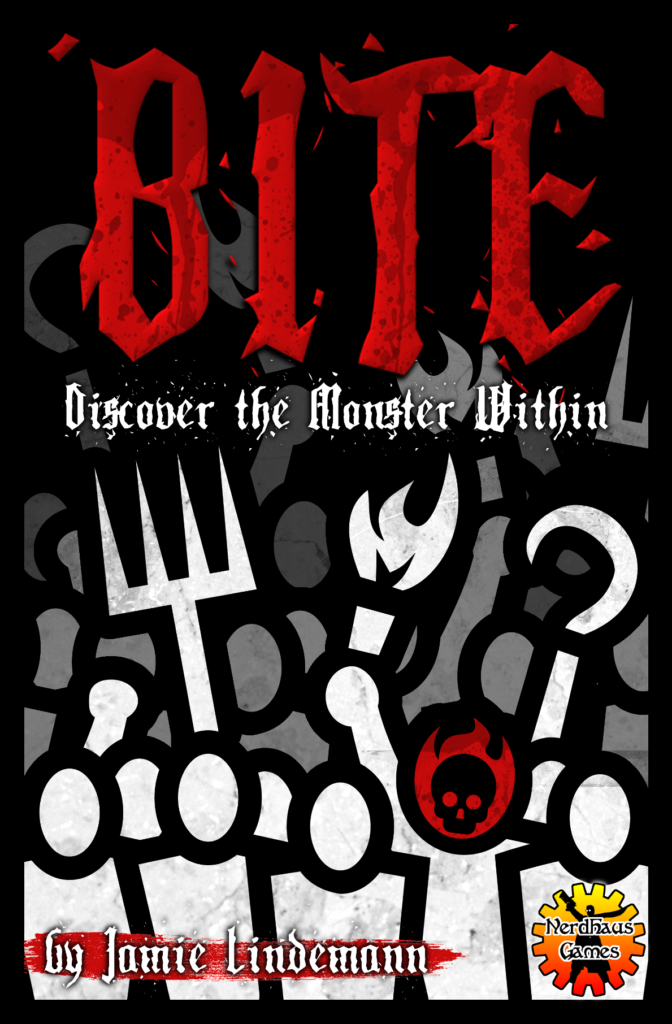 BITE is a social deduction game for 6 to 17 players, playable in under an hour. Rules are quick to learn and laid out across two books, a rulebook for running play and a reference manual that details role strategy, action cards uses, and more. 10 roles (5 Good and 5 Evil) have access to 13 actions ranging from the fact-finding Talk card to specialties like Haunt, Stake, and Devour. Vampires have Bite cards they share with other players, spreading their malign influence and claiming their victims for an Evil victory. BITE retails for $27.99.*
Planned support includes rule videos, expansion options, an RPG tie-in, and the Mayoral Decrees script that provides word-for-word choices on how to run your first few games of BITE. (It's the next best thing to having the designer in your living room) If you are running the Crisis RPG scenario that calls for BITE cards and you don't have them (or can't get a copy yet), then this download will provide the flavor text for the roles, prompts for their actions, and printable slips to use as cards until you snap up a copy for yourself.